---
---
We patiently waited for Rebel House to open to enjoy our first dinner. Mike and I decided to order tapas style, eating the dishes as they came out, accompanied with some great brews. We were seated at a cool bistro table by the bar and served by Corrine. First up, the selection of brews were first rate. I could see my friend John Linn, Baron of Beer Happenings at Brown Distributing Company set them up! We ordered Cigar City's Jai Alai IPA and Breckenridge Vanilla Porter.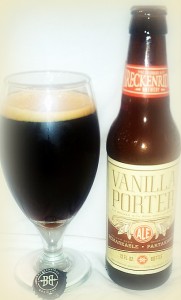 Our guest ordered the Split Pea Soup with smoked pork wings and the special of the evening: Garlicky Shrimp Scampi. I knew I was ordering the Fried Chicken (southern style with waffles, bacon syrup, okra) — so we started with the Brussels Sprouts, crunchy with a touch of Lemon drenched in Balsamic and topped with Parmesan cheese and Corn Coblets, lemony and topped with Pecorino Romano. The two complimented each other and were very fresh. Instead of potatoes, we chose the Mac N' Cheese Pancake. Cheddar drenched elbow pasta smothered and grilled to perfection. Topped with crunchy charred broccoli.
We also ordered the Braised Brisket Meat Loaf, and let me say—this is not your Mother's variety— with  Sweet Potato Puree and chives. Zesty flavors melted in our mouth. But I have to say, the crispy fried chicken took top prize. It was juicy and bacon-y, with the perfect crispy coating.
NOTE: Our waitress Corrine was informative and helpful, that is how we knew what ingredients lovingly were used in these dishes . She spent time with us, guided us and was always there when we needed refills (both flat and sparkling water are provided at no charge).
We chose to dine on a Tuesday night to avoid crowds and take time to enjoy the atmosphere and of course the food! Chef Mike Saperstein popped over to describe the meat loaf and his favorite dishes (you'll have to ask him!). If you have visited their other restaurants (Charm City Burger Co and El Jefe Luchador) then you know Thursdays through Saturdays are crazy busy!
We really did not
have room for dessert…but could not resist the caramelized marshmallow topped Key lime Pie Tart-let. A delicious tart bite of nirvana to end a perfect meal. An A1A drive home completed the perfect evening.  As for the cost, you can eat very reasonably at Rebel House. You can also (like our guest) select the specials which are a bit pricier. Our tab for two brews, three side dishes and two entrees was around $60 with tip. Our guest spent the same, adding dessert and espresso.
I  highly recommend Rebel House the next time you are in East Boca Raton. Make a reservation (on their website) or try an off night for a relaxing evening. We plan to head back for brews and desserts!
Posted in QuinnProQuo by Renée on July 11th, 2012 at 4:39 pm.