---
---
Spreading Romance around the world with the story of a lighthouse, a keeper, and his sweetheart…and a flashing light that means I-LOVE-YOU ♥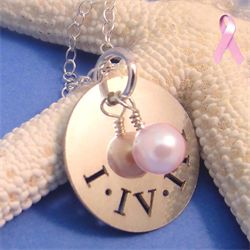 Molly & Gigi are two cool chicks that create beautiful custom jewelry. 
Their Mission:
Spreading Romance around the world with the story of a lighthouse, a keeper, and his sweetheart…and a flashing like that means
I-LOVE-YOU ♥
Contacts:
Gigi at VOG143@aol.com
|
Molly at Mollyo143@aol.com
http://www.midwestmermaid.com/
Custom made jewelry using the finest materials they can find, usually with some sort of a Beachy theme!
As many of you might be aware, October was National Breast Cancer Awareness Month. Now that the month is over and many of us move on to prepare for the Holidays, We fear that when stores put away the pink and the calendar page gets turned, the issue will just become another seasonal thing that is forgotten about until next year. We're reminded that for those who are living with Breast Cancer, the fight is far from over. They need our subtle support through the year. Many people really don't know what to do or say when someone close to them becomes sick. People want to send a special gift that is really needed, but sometimes it's a bit difficult to know what to buy for them. Give or wear this necklace through out the year…not just in the Month of October ~ it doesn't scream they have cancer, but instead says subtly, I want to be there with you, 143, I love you.
20% of all sales for this item go to

glam-a-thon

to help fight breast cancer!