---
---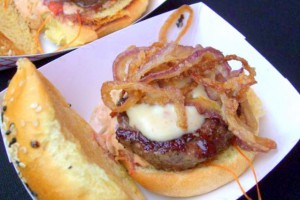 My Favorites from the Riverwalk Burger Battle Fort Lauderdale had these qualities:
Well Seasoned Beef Patty
Perfectly cooked, charred outside – pink
Inside a buttered & grilled Fresh Bun with
BACON (and it came in many varieties) plus
Crisp and tasty toppings
There were 5 burgers that made me want to go back for seconds:
✰ Charm City Burger Company's The Wizz Burger
✰ ROK BRGR burger bar+ gastropub's Southern Hospitality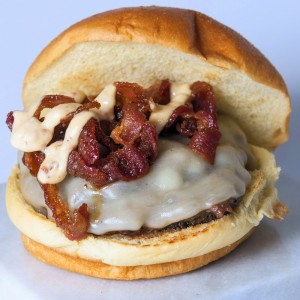 ✰ Rosie's Bar and Grill's Bacon Bitty Bang Bang Burger
✰ Gimme A Burger's Bourbon Bacon Infused Burger had the BEST Deep fried Bacon Curls!
✰ Grille 401′s Chipotle Southwest Ranch Burger
I splurged on the The Capital Grille – Fort Lauderdale, FL's Parmesan Truffle Fries with Roasted Jalapeño Mango Ketchup, Chipotle Maple Mayonnaise and Parmesan Garlic Chive Aioli. Ended the evening with Susie's Scrumptious Sweets
Posted by on June 5th, 2013 at 2:15 pm.