---
---
The lights, the fashion, and the glamour return once again to Fort Lauderdale as the Broward County Chapter of the American Red Cross hosts the third annual New York-style Runway Fashion Show debuting famed designer Victoria Lopez Castro's spring/summer 2011 designs.
February 25th, .2011
7:30 pm – 10:00 pm
Hyatt Regency Pier Sixty-Six
Victoria is a world-class designer and one of the most up and coming Hispanic fashion designers as well. Her couture is a must have for celebrities such as Gloria Estefan, tennis pros Mary Jo Fernandez and Monica Seles, Rita Moreno, Cristina Sarlegui, Vanna White, and news anchor Alina Mayo Azze.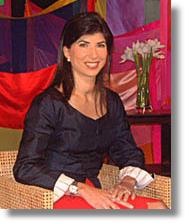 Over 400 guests attended the Fashion Show 2010 and raised more than $50,000 for the emergency disaster services and health and safety programs offered locally by the American Red Cross.
Did you know that the Red Cross offers a variety of health & safety courses in our community? They include Babysitter's Training, CPR, First Aid, CPR for the Professional Rescuer, Lifeguard Training, Water Safety & Pet First Aid.
16,607 people were trained in lifesaving CPR and First-Aid courses
426 young Red Crossers completed Babysitters Training
97,592 people enrolled in aquatic programs
Mission Statement
The American Red Cross, a humanitarian organization led by volunteers and guided by its Congressional Charter and the Fundamental Principles of the International Red Cross Movement, will provide relief to victims of disaster and help people prevent, prepare for, and respond to emergencies.