---
---
Riverwalk Burger Battle™ III Chef Driven
☆ Judging Panel
☆
Returning for their third year: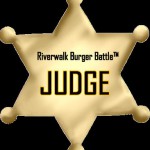 Chef Director John "Jack" Kane – C C.C.A. C.E.C. C.C.E. C.H.E., is the Program Chair of Culinary Arts at The Art Institute of Fort Lauderdale. Kane has more than 25 years experience in the food and hospitality service industry in a variety of top restaurants and resorts. He was chef instructor at The Art Institute of Fort Lauderdale from 2003 to 2004 and taught bachelor's and associate's degree seeking students. He then went to Le Cordon Bleu College of Culinary Arts in Miami where he was the Lead Chef Instructor.  In addition to his current position at The Art Institute of Fort Lauderdale, Kane currently serves as President of the American Culinary Federation Greater Miami Chapter and intends to begin a student chapter at the college.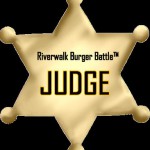 Clean Plate Charlie – Eric Barton is editor of New Times Broward-Palm Beach, a paper known for its investigative journalism, criticism, and extensive dining coverage. This includes New Times' yearly award for Best Burger, which Eric is proud to help research. Eric isn't new to food-related contests — he's certified as a judge by the Kansas City Barbeque Society and has competed himself in barbecue contests (he makes a mean pulled pork). You can read his writing on the New Times food blog, CleanPlateCharlie.com.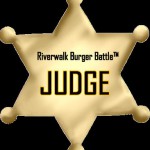 Burger Beast – Sef Gonzalez, better known as Burger Beast, is a respected South Florida Food Blogger, with national reach, who writes about unique food experiences. Although his blog was originally created to find the best burger in Miami, it now represents a publication with the aim to shine light on the often overlooked, undiscovered, and unappreciated culinary gems of South Florida and other noteworthy destinations. Burger Beast has also written for Broward New Times, edible south Florida, The Miami Herald and Ocean Drive Magazine.  Make sure to check out the Press Page.
Joining the Judging Panel: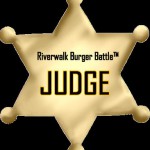 Chef Wes Bonner – Publix Apron's Cooking School Resident Chef – Wes graduated summa cum laude from Johnson and Wales University in North Miami and was a member of the silver key honor society. He has more than nine years in the culinary field through various restaurants and the hotel industry. Upon graduating Johnson and Wales in 2002, Wes was first employed with the Ritz Carlton Coconut Grove, a five-star, five-diamond establishment. A year later he chose to move overseas and expand his experience with additional education in the pastry arts through Thames Valley University in London. While living in London, Wes joined the staff of the Mandarin Oriental Hotel Hyde Park, and worked in the One Michelin Star restaurant, Le Foliage. After completing school and chocolate courses he returned stateside where he enjoyed developing various skills through restaurants and hotels, including the five-star, five-diamond Four Seasons Resort on Palm Beach. In early 2009 Wes joined the Publix Apron's Simple Meals program while pursuing an education degree that would better support him in his various teaching roles. His passion for the culinary arts combined with his love for teaching paved the way for his success within the Publix Apron's Cooking School. He has a strong and contagious desire for others to enjoy learning how to have fun in the kitchen.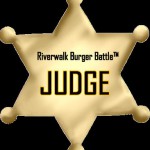 Chef Ron Kerr – 2x Burger Battle Champ Georgie's Alibi – Born and raised in Naples FL, and a graduate of New England Culinary Institute, Ron Kerr is a professional chef well known in South Florida. Having worked in restaurants in NY, Miami, Islamorada, Naples and Palm Beach. He has won awards for creating wonderful food and delivering innovative parties. Chef Ron's repertoire covers a number of cuisines including Asian, Italian, French and Cuban. The food will be the talk of the party you won't be able to do without. Ron is owner of Bite Gastrotruck,  a concept that has a true love affair with food. The menu is simple food that will display skill, art, and flavor. A hip and urban take on contemporary American cuisine with influences from around the world. Bite Gastrotruck was just voted top 100 burgers in the country by Eater-Miami.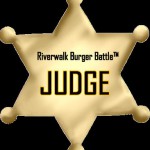 Chef Ryan Fletcher – Brio Tuscan Grille – Chef  Fletcher brings 15 years of experience in the restaurant industry to his position of Executive Chef at BRIO Tuscan Grille at The Shops at Pembroke Gardens.In his position, Chef Fletcher is responsible for all back-of-the-house operations including food quality, team development, profit and loss performance and sanitation standards, as well as all banquet culinary operations for private events. Prior to joining BRIO, Chef Fletcher served as Executive Chef with Seasons 52 in Plano, Texas. Before that time, he was Executive Kitchen Manager with Grand Lux Café in Garden City, N.Y. for three years. He has also served as Executive Kitchen Manager with The Cheesecake Factory in Edison, N.J.; as well as Kitchen Manager with The Cheesecake Factory in Honolulu, Hawaii and The Ale House Corporation in Davie, Fla. Chef Fletcher also worked as General Manager with Roadhouse Grill in Columbus, Ohio. Chef Fletcher is originally from Costa Mesa, Calif., where he studied at Orange Coast College "My philosophy on food is to use the freshest ingredients possible, and showcase them on the plate," he said. "It's imperative to let the ingredients be the star of the dish. Keeping it simple with the freshest ingredients usually leads to exceptional cuisine."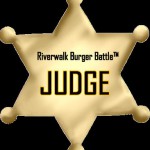 Chef Udo Mueller – Executive Chef at Coral Ridge Country Club – Born in Germany, Chef Udo Mueller did his Hotel school training in the internationally renowned spa town of Baden–Baden, just a stone's throw from Alsace-Lorraine, a region renowned for its delectable melding of French and German cuisines. He then fine-tuned his palate in a number of Michelin Star recognized restaurants and hotels in Europe.
After seven years as Executive Chef at the Newstead Hotel in Bermuda, Udo came to Fort Lauderdale and worked as Executive Chef at the Left Bank Restaurant. In 1996, Udo and partner Uli Dippon opened the comfortable Bistro Double U, here in Fort Lauderdale at the Galt Ocean Mile. After six years of running a successful restaurant, his partner went back to Germany to run the family owned Hotel Hirsch, near Stuttgart and they sold the Bistro. After which, he worked at the Boca Raton Resort & Club as an Executive Chef for the world renowned James Reaux. In 1993, Chef Udo was a Gold Medal winner at the Professional Culinary Exhibition in Bermuda, and in July 2000, was the featured chef at the James Beard House in New York City. For the past seven years, Chef Mueller is the Executive Chef at the Coral Ridge Country Club, a privately owned Golf Club here in Fort Lauderdale.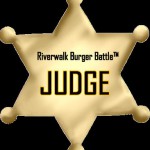 Jason Cotter, Director of Restaurants at the Riverside Hotel. Having worked with a variety of prestigious Florida-based venues, he brings to the hotel nearly 10 years of successful experience in the restaurant and hospitality industry. Prior to joining the culinary team at the Riverside Hotel, Cotter was the general manager and beverage director at Riley's, Seafood-Steak-Lounge in Ft. Lauderdale. He also served as manager and assistant sommelier at the famed Emeril's Miami Beach restaurant, and as a Line Cook and Server at Emeril's Orlando.  A graduate of Johnson and Wales University, Cotter holds an Associate of Arts Degree in Hospitality and Restaurant Management, with a focus in hospitality accounting.
and representing the burger-loving masses,  'Foodies' Susan Drinon and Jason Crush round out the panel.
Contenders from the Downtown: Las Olas & Himmarshee Area include
Morton's The Steakhouse ★ Timpano Chophouse & Martini Bar ★  Big City Tavern Las Olas ★ Johnny V Las Olas ★ Tundra Las Olas ★ ROK:BRGR on 2nd Street ★ Tarpon Bend on 2nd Street ★ America's Backyard 
Contenders from the 17th Street Area include
Pelican's Landing @Hyatt Regency Pier Sixty-Six Marina ★ Gilbert's 17th Street Grill ★ Lauderdale Grill ★ Duffy's Sports Grille ★ Grateful Palate ★ Tap 42 Craft Beer Bar & Kitchen
Contenders from the around Broward county include
The Capital Grille at the Galleria ★  Mug's Sports Bar & Grill, Oakland Park★ Rosie's Bar & Grill, Wilton Manors★ Hard Rock Café, Hollywood ★ Charm City Burger Company, Deerfield Beach ★ Elevation Burger, Coral Springs & Pembroke Pines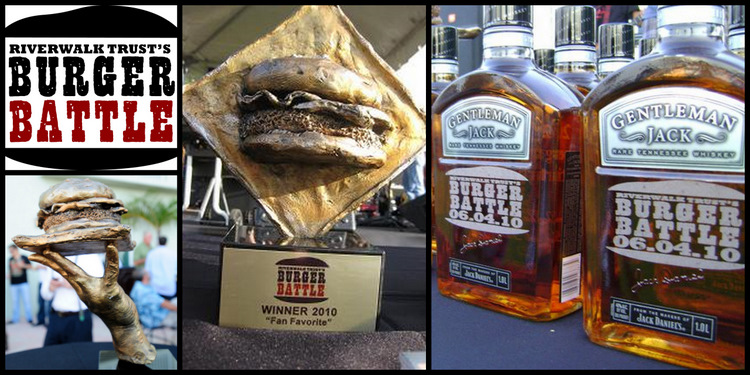 AWARDS
☆ Best 'Burger Joint' Burger – New!
☆ Best 'Bar & Grill' Burger – New!
☆ Best 'Knife & Fork' Burger – New!
☆ Burger Nirvana (Perfection!)
☆ Fan Favorite Trophy
☆ Best Burger Trophy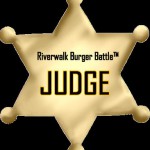 Behind the Curtain:
Renée Korbel Quinn
Riverwalk Burger Battle™ III Judging Liaison
Judging Liaison Team
Coordinators – Mike Quinn & Lisa Scott-Founds
Volunteer Coordinator- Jeri Pryor