---
---

As part of Riverwalk Fort Lauderdale's event committee since the inaugural Burger Battle™, this is my guide to survive the Battle and make the most out of your Burger Experience!
This is my fourth Burger Battle. For the past three Battles I have been behind the scenes creating and coordinating the Judging strategy.  I penned several Go Riverwalk Magazine articles and QPQ is the Riverwalk Burger Battle™ social media strategist. Yes, I have tasted all the burgers from burger joints to knife and fork burgers for the past three years, with returning judges Chef Director Jack Kane and Burger Beast, our hometown burger aficionado. This year, I passed the Judging duties to a new team and will experience the Battle as Burger Belle. I will share some insight to enhance your experience, from how to dress to how to get to the battle, including parking, check-in and more.
ATTIRE: Burger Battle SIZZLES in more ways than one! Wear comfortable clothes/shoes. It is MAY, it will be HOT and you will be on the GRASS! THINK CASUAL: Sneakers, Flip Flops, sandals, shorts,  jeans, t-shirts and sun dresses.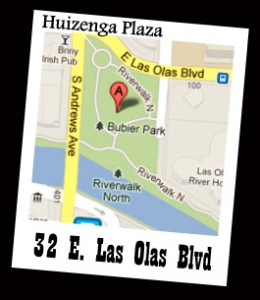 PARKING & CHECK-IN: The Battle is at Huizenga Plaza. Get Downtown BEFORE the event starts at 7pm.  The Battle has sold-out every year…so get your tickets early and plan to arrive early too!  Check out the parking options below and head to the check-in line (Gen Admin is at SE 1st Ave & Las Olas Blvd | VIP is at the Fountain). Don't forget your ID — this is a 21+ event.

THE BATTLE: Scope out the competition on Riverwalk FTL's Facebook Page and plan your route —start at one end of the park and keep on track. The Battle's Contenders will line the perimeter of the Park, with 8 contenders on each side. Bars and water are plentiful and easily accessible.
Be prepared to taste

16

beefy

BITES

–  this equals 4 full size burgers or more >>>

BEEF IS KING!



Don't eat breakfast… don't eat lunch… plan meals accordingly prior to the Battle!

You have three hours…

Ready >> Set >> Go >>

try sampling two burgers every 15 minutes keeping to just one BITE — experiencie the bun, toppings, meat and overall taste. Yes, you can go back for seconds, but try all the contenders first before going back to your favorites for seconds.
You receive 3 drink tickets, so take a libation break with

Jack Daniel's Tennessee Whiskey,

Goose Island craft beer, Medalla Light, or Barefoot Wines & Bubbly. You deserve it! Downtown Himmarshee Association will be providing cash bars after your tickets run out!

Make room for The Capital Grille's French Fry Bar with condiments and Susie's Scrumptious Sweets Dessert Bar. Trust me, you do not want to pass them by.

Don't forget to select YOUR Burger Nirvana of the night >>> VOTE for the Fan Favorite Award with your Burger Battle™ Chip.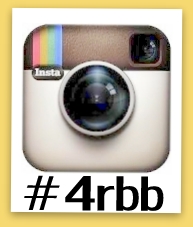 GET SOCIAL:  Check-in on Facebook and Foursquare. Instagram and Tweet your comments plus photos thoughout the night using hashtags #4rbb #BurgerBattle #burgerbelle #burgerbeast #riverwalkftl
Go Riverwalk – Our Website Event Page
facebook.com/BurgerBattleFTL
twitter.com/BurgerBattleFTL
foursquare |Instagram | Pinterest
THE BATTLE HAS SOLD OUT!