---
---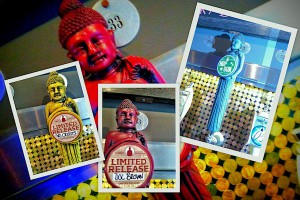 On a hot summer night in June, we attended the highly anticipated grand-opening event with 3000+ beer enthusiasts to celebrate the arrival of Broward County's first production microbrewery. But even better than that, Jason and I were invited to a private "behind the scenes" tour with Brand Director John Linn. Inside this spacious building, they will produce approximately 5000 barrels (that is 10,000 full size kegs) in its first year of operation! See Burger Belle's review at Burger Beast's Blog for more behind the scenes.
What impressed us most about these craft beer "Buddhists" was their dedication and singular focus to achieve beer "nirvana": the culinary, creative, and often outside-the-box approach to their recipes. Hence the name.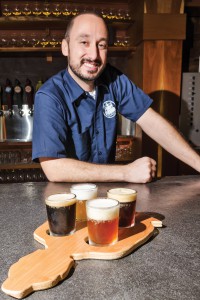 Read Get Down Get Funky: Something New is Brewing in Oakland Park FEATURE here.
WRITERS:  RENÉE K. QUINN & JASON LEIDY | MRA Photography
FUNKY BUDDHA BREWERY
1201 N.E. 38th Street, Oakland Park
Facebook: /funkybuddhabrewery
Twitter: @funkybuddhabrew
Instagram: @funkybuddhabrew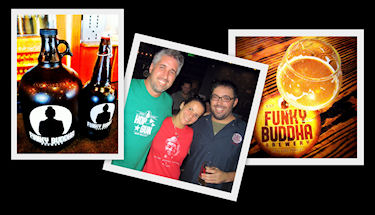 Funky Buddhists: Interview with John Linn, Brand Director
Head Brewer/Owner: Ryan Sentz  |  KC Sentz, Owner/GM | Giani Rocha, Tap Room Manager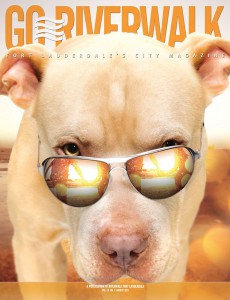 Go Riverwalk Fort Lauderdale is a premium, upscale monthly feature magazine and events guide focusing on the best Fort Lauderdale has to offer, featuring our Downtown and Riverwalk Arts & Entertainment district, Las Olas Boulevard shopping & dining, world-famous Fort Lauderdale beach destinations, our outstanding business and professional community and the many unique and diverse lifestyles that make Fort Lauderdale one of the best places in the world to live, work & play!
A special thank you to Ryan Hughes for his creative design work.  He captured Jason and my concepts for the article and brought them to life. A good article comes from a great editor, and Lynn Stock's input and direction took the final piece from a one page overview to a four page feature article.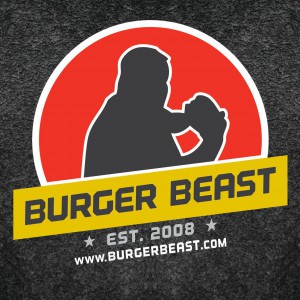 "In Beast We Trust"
Facebook // Twitter // Instagram
2013 Reader's Choice "Best Blog" Miami New Times, Best of Miami
"Best Food Blog" New Times 2012 Web Awards
"

Best Food Blog 2012

" The305.Com

One of 2012's "

Top 15 Burger Bloggers

" Savings.Com
CBS Miami's "

10 Best Miami Foodies To Follow On Twitter

"